Programs, Classes, & Interviews
Writing Coaching and Midsummer Books Publishing
The Scientech Foundation ("Charitable Foundation" tab)
Jeff's Books (click on title to view on Amazon):
72 Wisdoms is a guidebook to enhance your spiritual, psychological, and philosophical health. The 72 Wisdoms cover 72 concerns all thinking people care about. The wisdoms are quotes which introduce particular topics of concern. They come from sources as diverse as Old Testament proverbs, ancient Greek and Roman aphorisms, Quaker values, a Beatles song, neuroscience, astrophysics, and memorable lines from classic flicks and TV shows. The topics covered range from ordinary, daily concerns to the deepest philosophical questions.
A Pickleball Soap Opera: Love, Murder, and Pickleball is a romping good story about a romance that develops within a pickleball group, a mysterious murderer stalking the group, and a phenomenal pickleball player. Mixed into the story are the serious issues of coping with the loss of a loved one, finding meaning after retirement, and how soldiers are treated with PTSD.

America's Existential Crisis: Our Inherited Obligation to Native Nations is a historical journey and a road trip. Surprising stories of two ancestors of the author lead into the Plains Indian Wars, the 1830 Indian Removal Act, Trail of Death, and massacre of Wounded Knee. This history created an obligation of the USA to Native nations. The book proposes how it can be fulfilled. Book trailer at https://www.youtube.com/embed/K3gZf1XPWdo
Anarchist, Republican... Assassin; a political novel Jack Blair was a radical revolutionary, who transformed into a happily married businessman, father, and Republican. He lost everything during the pandemic lock-down and riots following George Floyd's murder. He blames Pres. Trump and wants revenge. Who will he target? [Author interview and reading https://youtu.be/3fk48TTMwQo]
You Have to Get Lost Before You Can Be Found is a memoir of suffering, grit, and love of the Himalayas and Basa Village. It is also a travelogue through the Himalayan region and a book about transitioning from a mere adventurer to a committed philanthropist doing culturally sensitive development in the Basa area of Nepal.
Island Adventures is an anthology of tales (with photographs) of adventures and spiritually challenging experiences on islands all across the world.
Polarized! The Case for Civility in the Time of Trump Describes the historical and current reasons for and dangers of the toxic polarization of the US political culture and makes the case for a grassroots movement for civil discourse in social media.
Hero's Journey: John Ritter, the Chip Hilton of Goshen, Indiana; a Memoir is a meditation on what it means to be a hero and how the meaning has changed; a nostalgic memoir of childhood heroes, and an unauthorized biography of the 2d greatest athlete of Goshen, Indiana.
Godless -- Living a Valuable Life beyond Beliefs The history of religious and political ideologies is bloody. Crusaders and Islamic-Jihadist terrorists divide the world into believers and heretics. Their propaganda has persuaded followers to torture and slaughter unbelievers. "Godless" proposes a cure for the pathology of fanatical religious beliefs and political ideologies using the wisdom gained in Nepal, from Quakers, and American Pragmatism.
False Prophet, a Legal Thriller is a murder mystery, a romance, and rant against the injustices of the legal system inspired by a case the author handled in his 30 years experience as a lawyer in Indy.
MONSTERS OF THE MIDWAY 1969 - Sex, Drugs, Rock 'n' Roll, Viet Nam, Civil Rights, and Football is historical fiction, a comedy, and a romance set at the University of Chicago. The narrative is about the struggle of the star of UChicago's football team to cope with the cultural revolution on campus, a 2-year losing streak, and a girlfriend who hates football. Historical photos of Chicago, U of C, and Hyde Park are included.
Pilgrimage: Sturgis to Wounded Knee and Back Home Again, a Memoir takes the reader on a motorcycle road trip without a bike. The pathway to understanding the shared roots of all humanity led the author across the wide Pacific and to the summit of Himalayan peaks. Enjoy a ride of discovery to the source from whence we all come. Book trailer on YouTube: "Pilgrimage" by Leila
Light in the Mountains -- Namaste, Rakshi, and Electricity in a Himalayan Village describes the development of my relationship with Basa Village and is a call for people in the West to gain the wisdom of communal connection I have learned from the Rai people of Nepal.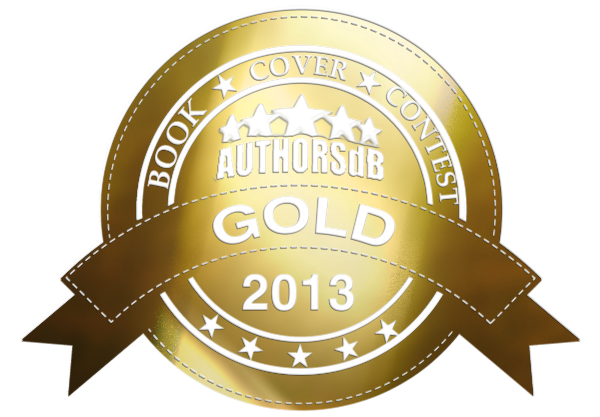 Light in the Mountains is a 2013 Gold Medalist for Best Book Cover, awarded by Authors dB.
Bringing Progress to Paradise: What I got from giving to a mountain village in Nepal An astounding adventure in the Himalayas becomes a critical reflection on the tangled relationships among tourists, "do-gooder" missionaries, and native people in "exotic" locales. It's also the story of the Basa Village Foundation. For a Buddhist perspective on the book: http://tinyurl.com/436jy8a
- Links to some of Jeff's published articles
- A few of Jeff's Expeditions with Adventure GeoTreks:
* Basa-Pokhara Lake District Philanthro-trek